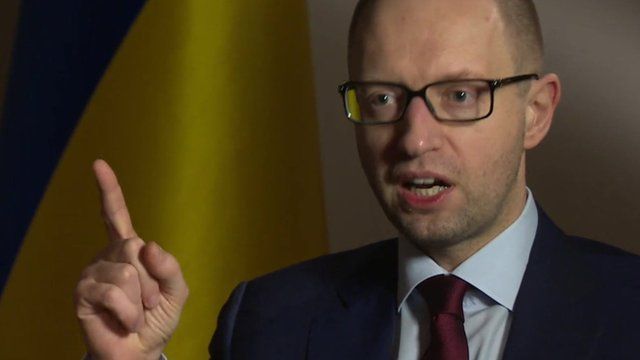 Video
Ukraine PM: 'We will retaliate against Russian aggression'
In an exclusive interview Ukraine's interim Prime Minister Arseniy Yatsenyuk has told BBC HARDtalk that if Russia "wages war" on Ukraine, then it will "resist and retaliate".
"We will protect our country with all means and tools that we have in our hands," Arseniy Yatsenyuk said.
Watch more clips at HARDtalk's website
You can see the full interview on BBC World News at 03:30, 08:30 and 18:30 GMT on Friday 4 April 2014 and on Saturday 5 April 2014 at 07:30 GMT.
Go to next video: 'Ukraine shares European values'