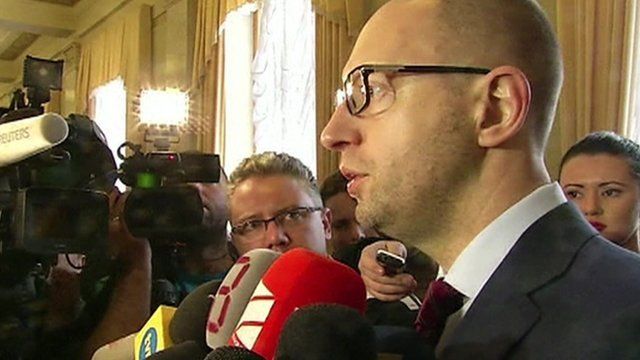 Video
Ukraine PM designate: 'No Russian boots on the ground'
The candidate for prime minister in the newly formed interim Ukrainian government, Arseniy Yatsenyuk, has called on Russia not to place "boots on the ground".
The call comes after armed men seized Crimea's regional parliament and the government headquarters of the Russian-majority region.
The Russian flag has been raised over both buildings in Simferopol. It is not clear who the men are.
Mr Yatsenyuk said he believed in a political solution.
Go to next video: Russian flags fly at Crimea parliament