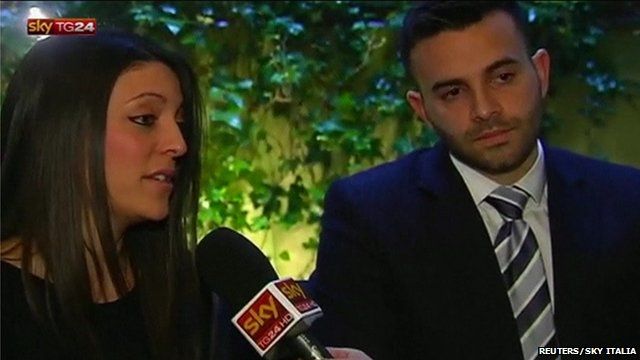 Video
Kercher family: 'Nothing's going to bring her back'
The siblings of murdered British student Meredith Kercher have said that they want closure to the case, but that nothing can bring their sister back.
They were speaking ahead of an Italian court's decision to re-instate guilty verdicts against Amanda Knox and Raffaele Sollecito.
She was sentenced to 28 years and six months in jail, while Sollecito received 25 years.
The latest verdict overturns the pair's successful 2011 appeal, which freed them after four years in jail.
Ms Kercher was stabbed to death in the flat she shared in Perugia with Knox.
Lyle and Stephanie Kercher said: "All we want is justice for Meredith".
Go to next video: 'Judges didn't believe Knox's story'