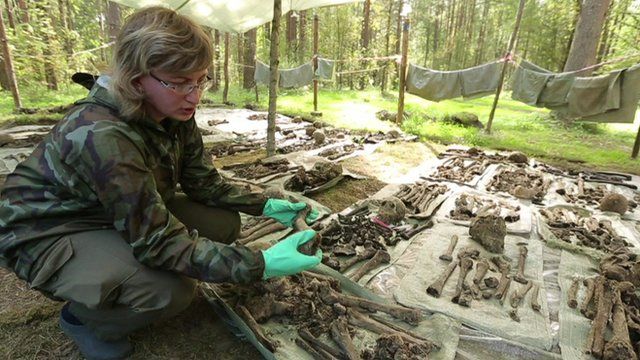 Video
Volunteers unearth mass graves of Russia's fallen WW2 soldiers
At the close of World War Two, around 4 million Soviet soldiers were missing in action.
Almost all had been killed in battle and their bodies were often left where they had fallen.
Now, teams of volunteers across Russia are working to locate and identify the remains, in the hope that the soldiers' families can finally lay them to rest.
BBC Russia's Olga Ivshina reports.
Go to next video: Uncovering Russia's war dead