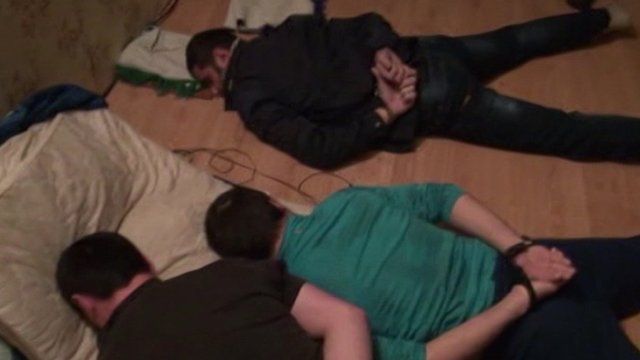 Video
'Armed Islamists' arrested in Moscow raids
Russian police have said they have detained 15 radical Islamists in Moscow during early morning raids in the east of the city.
Police also said they recovered homemade bombs, hand grenades and guns.
Officials said those arrested belonged to At Takfir wal Hijra - a group formed in Egypt in the 1960s and believed to have links to al-Qaeda.
Security in Russia is tight two months ahead of the Winter Olympics in the Black Sea resort of Sochi.
Daniel Sandford reports.
Go to next video: Russia bus bomb kills six