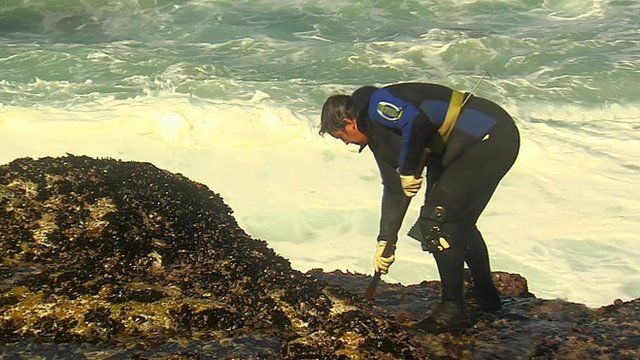 Video
Battle over Spain's valuable goose-neck barnacles
Goose-neck barnacles are a slimy, but valuable seafood which live on the rocky, inhospitable coastline of northern Spain.
But in tough economic times, the men and women who risk limb, and sometimes life to collect them, are not only fighting a battle with the waves of the Atlantic - but also an increasing number of people who gather the barnacles illegally - either to earn a quick profit, or simply so they have food to eat.
Tom Burridge joined the barnacle collectors, and the people who police them, in the town of Bayona, on the Atlantic coastline of Galicia in northern Spain.
23 Nov 2013

From the section

Europe
Go to next video: Spain ends two-year recession