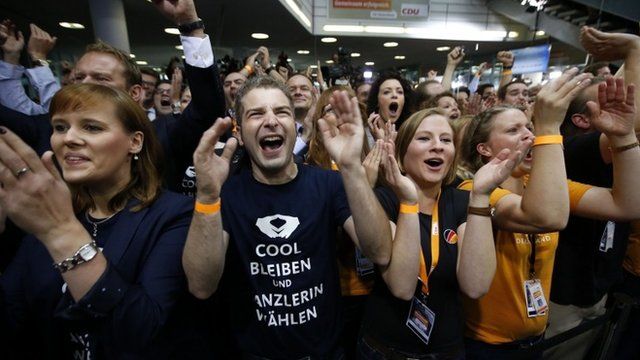 Video
Angela Merkel celebrates after German election
Angela Merkel's Christian Democrats (CDU) have polled strongly in federal elections in Germany but may not be able to form their preferred coalition, exit polls suggest.
The CDU is estimated to have taken about 42% of the vote.
But its current partner, the Free Democrat party, may not have secured the 5% needed to enter parliament.
Mrs Merkel may be forced to seek a grand coalition with the Social Democrats (SPD) - estimated to have won 25%.
Gavin Hewitt reports.
Go to next video: German election in comic-book form