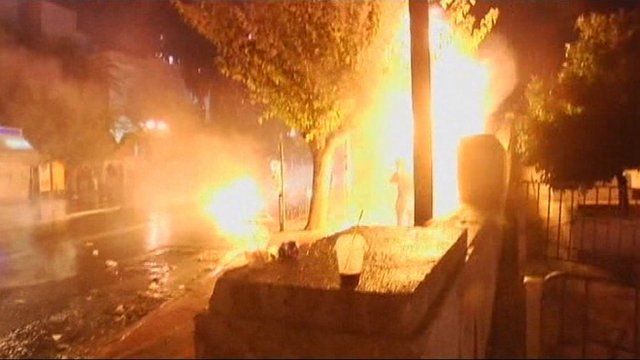 Video
Greece lawmakers back austerity cuts amid protests
Lawmakers in Greece have narrowly backed a fresh round of austerity measures, despite violent protests across the country.
The austerity package aimed at securing the next round of bailout funds was passed with 153 MPs in favour - a majority of just three.
The 13.5bn-euro ($17.3bn; £10.5bn) bill includes tax rises and pension cuts.
Earlier, riot police fired tear gas towards protesters when they were attacked with petrol bombs in Athens.
James Kelly reports.