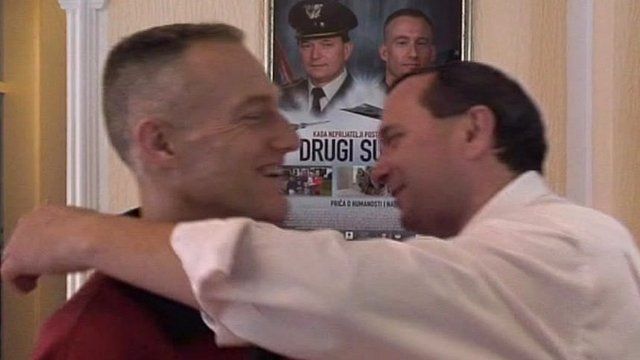 Video
US pilot befriends Serb who shot him down
A former US Air Force pilot and the man who shot his stealth plane down during Nato's operation in Serbia have struck a remarkable friendship.
Dale Zelko has been in the country for premieres of The Second Meeting - a documentary about his relationship with anti-aircraft unit commander Zoltan Dani.
The two men hope their story will promote peace and tolerance.
The pair spoke to BBC News about meeting up long after the war and the friendship they have forged since.