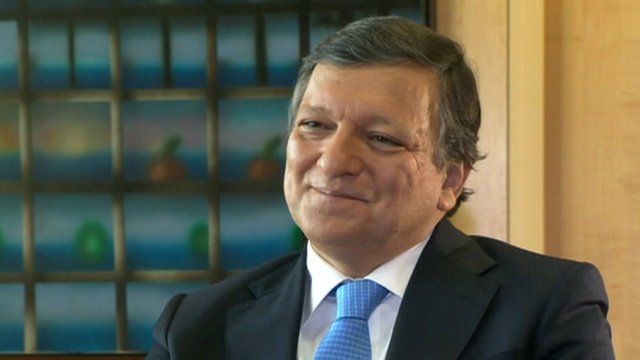 Video
EU President 'not surprised' by Nobel Peace Prize win
The European Union has been awarded the Nobel Peace Prize for six decades of work in advancing peace in Europe.
The committee said the EU had helped to transform Europe "from a continent of war to a continent of peace".
The award comes as the EU faces the biggest crisis of its history, with recession and social unrest rocking many of its member states.
However, EU Commission President Jose Manuel Barroso told the BBC's Matthew Price that the EU "remains the best hope for peace in the continent".