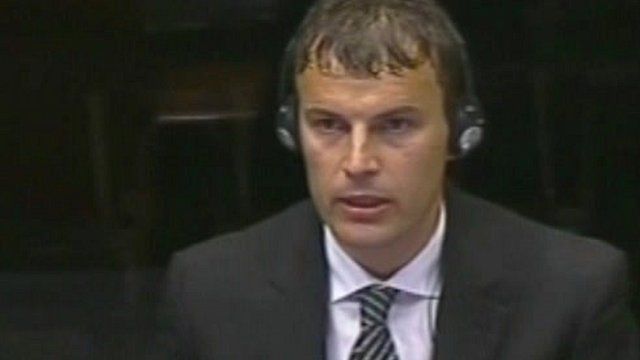 Video
Grabovica survivor: 'I was lucky not to get hit'
The war crimes trial of Bosnian Serb ex-army chief Ratko Mladic has been hearing from its first witness, who survived a mass execution in 1992.
Elvedin Pasic described the attack by Serb forces on the Bosnian village of Grabovica, where about 150 people were killed, prosecutors say.
He nearly cried when he told the courtroom of a pregnant woman who begged him to carry her child and not to let go "even if you rip her arm out".
He told how his father guided him and six families through heavy gunfire.
Mr Pasic said he was lucky not to get hit when he saw bullets flying over where he had just walked.
Gen Mladic denies 11 charges of war crimes and crimes against humanity dating back to the 1992-95 Bosnian War.