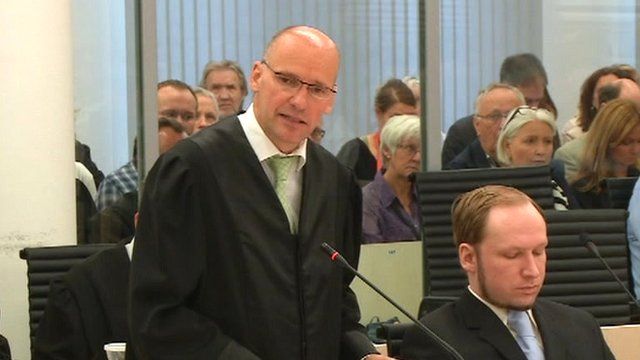 Video
Breivik trial in Norway ends with victims families walkout
The trial of Anders Behring Breivik, who admits killing 77 people and injuring 242 on 22 July has concluded.
Breivik bombed government buildings in Oslo before shooting young Labour Party supporters at a camp on the island of Utoeya.
Mr Breivik's defence team have said he should be considered sane and have sought his acquittal.
Lawyer Geir Lippestad told the court in Norway his client had been driven by extreme politics, not violence.
Judges will deliver their verdict on 24 August.
Humphrey Hawksley reports.