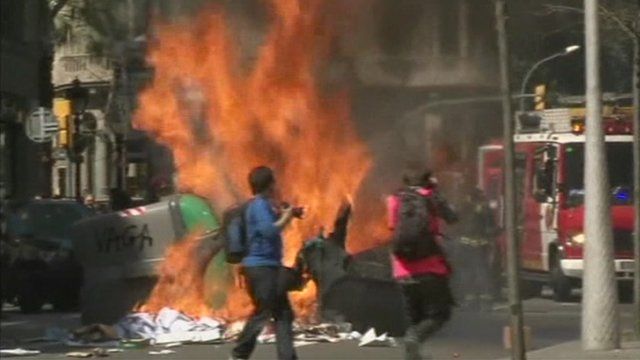 Video
Spanish police fire rubber bullets on strikers
Spanish police have fired rubber bullets to disperse a crowd in Barcelona during demonstrations backing Thursday's general strike.
On Friday budget reforms will be announced which will axe tens of billions of euros of spending adding to cuts that have already squeezed public services.
Spain is in its second recession and has the highest level of unemployment in the EU.
The BBC's Europe editor Gavin Hewitt reports.
Go to next video: Spanish strikers vent fury at 'reforms'