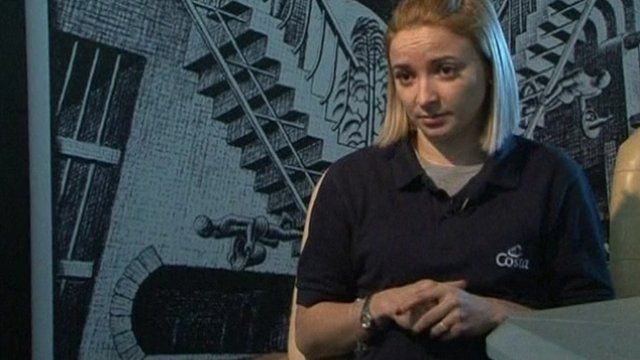 Video
Concordia witness says captain was not one of the first to leave
Costa Concordia witness Domnica Cemortan has claimed the ship's captain stayed on board until at least 23:50 to oversee the evacuation of other passengers.
Previous reports suggested captain Francesco Schettino had been one of the first to leave the ship.
Ms Cemortan was speaking to Moldovan TV after reports suggested the captain may have been with her when the Costa Concordia hit rocks.
She said she had worked for Costa Concordia's operating company, Costa Cruises, but had not been on duty when the accident happened.
According to Ms Cemortan, a colleague described the passengers like "a herd of lost sheep" who "didn't have a clue" of how to behave in an emergency.
Go to next video: Amateur video on board stricken ship