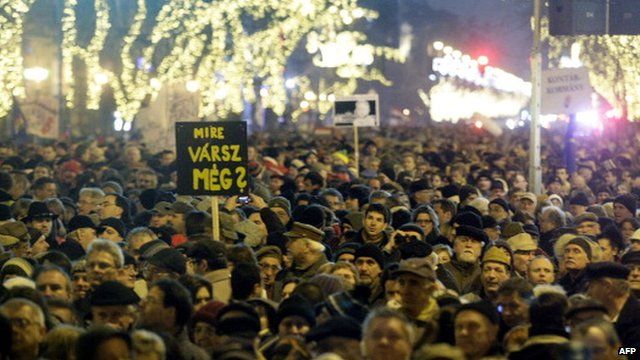 Video
Hungarian government defends controversial constitution
The Hungarian government says it is "high time" its old constitution was replaced.
Tens of thousands of people have been protesting in Budapest, a day after a controversial new constitution came into force.
The country's governing Fidesz party pushed the law through parliament in April after winning a two-thirds majority in parliamentary elections.
Hungary's Communications Minister, Zoltan Kovacs, told the BBC World Service: "We finally have a new constitution which is giving a new shape to the country".
He added: "When you reconfigure a system you always have to learn it from the very beginning".
03 Jan 2012

From the section

Europe