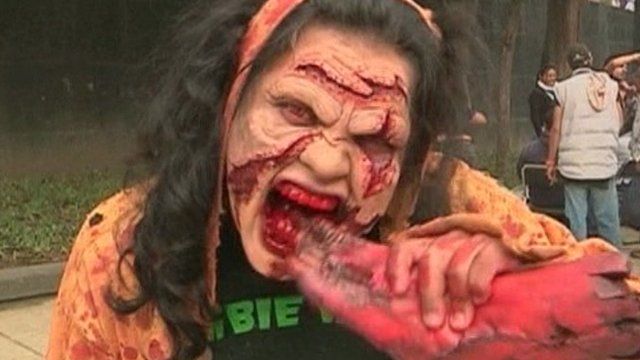 Video
Mexico 'undead' claim Zombie walk world record
Thousands of people dressed as zombies paraded through Mexico City on Saturday in what organisers claim is the world's biggest ever "zombie walk".
Splattered with fake blood and gnawing on fake body parts, participants said the event was for fun and came as a break from day-to-day economic stress.
Organisers said nearly 10,000 people had attended, which would break the previous Guinness world record of 4,093 zombies in Asbury Park in the US in 2010.
Go to next video: John Landis' Monsters in the Movies