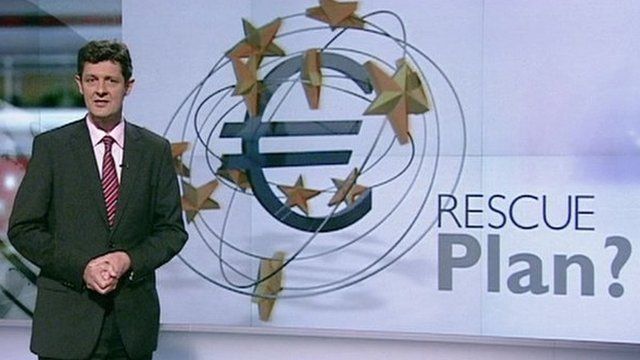 Video
Hugh Pym explains how the eurozone rescue plan might work
A rescue plan for the eurozone is being drawn up, under which banks and other institutions holding Greek debt may have to write off half of what they are owed.
The European Union's bailout fund could rise to 2 trillion euros (£1.7tn; $2.7tn) as part of the plans.
The package follows warnings from the International Monetary Fund that the crisis is now a clear threat to the global economy.
So how will it work?
Hugh Pym reports.