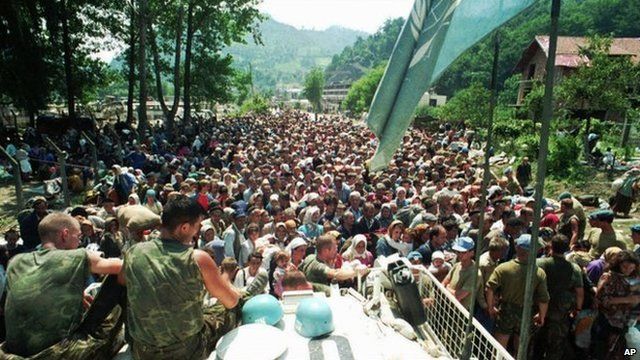 Video
Dutch state 'responsible for three Srebrenica deaths'
A court in the Netherlands has ruled the Dutch state was responsible for the deaths of three Bosnian Muslims in the 1995 Srebrenica massacre.
The Dutch were in charge of the UN "safe area" when Bosnian Serb forces overran it in 1995 and killed 8,000 Bosnian Muslim men and boys.
The court in The Hague ruled that the Dutch troops should not have handed the three men over to Bosnian Serb forces.
The ruling was unexpected, and may open the way for other compensation claims.
Peter Biles reports.