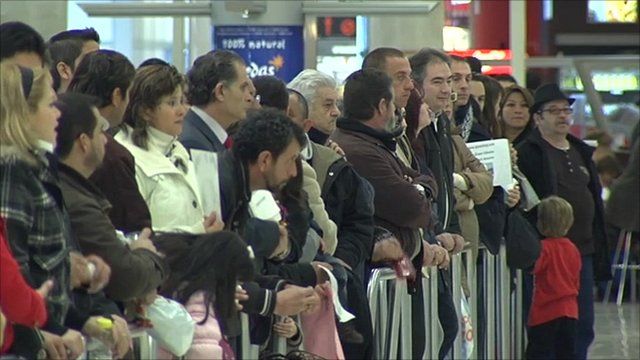 Video
World airports: 'No extra security' in Madrid
After the deadly blast at Moscow's Domodedovo airport where 35 people died, Russian president Dmitry Medvedev blamed airport officials for "clear security breaches" and called for sackings if negligence was proved.
But are other world's airports better protected from a similar terrorist attack?
The BBC's Sarah Rainsford says that at the entrance to Madrid's Barajas airport, there is no extra security and anyone can walk in without being searched.
Go to next video: Medvedev pledge on Moscow bomb