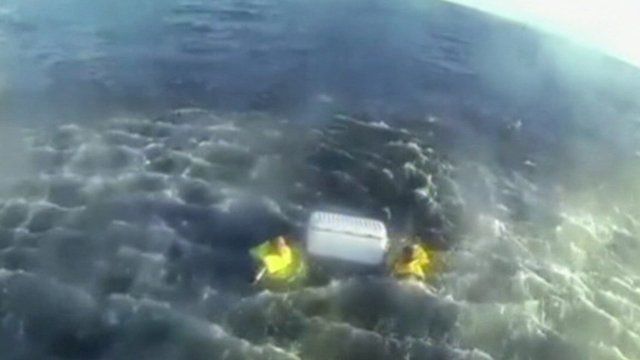 Video
Fishermen rescued after clinging to cooler for 15 hours
Two fishermen have been rescued after their boat sank off the coast of New South Wales in Australia.
The men, aged 25 and 34, issued a mayday call and were forced to abandon their sinking cabin cruiser. They clung to a cooler for 15 hours before a helicopter rescue team winched them to safety.
One of the rescuers, Jethro Lampe, said the men were exhausted after their ordeal and "happy to be on land".
Go to next video: Crewman recalls sea rescue drama