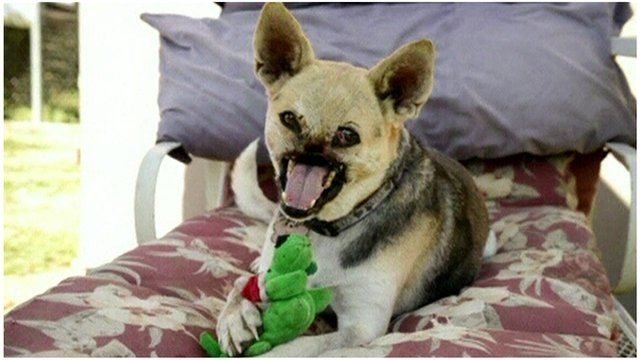 Video
Filipino dog ready to go home after face surgery
Kabang, a mixed breed dog from the Philippines, is ready to fly back home after extensive facial surgery at a veterinary hospital in California.
The pet dog lost her upper snout and jaw when she threw herself into the path of a speeding motorcycle to save her owner's daughters.
The surgery was funded by supporters after the her heroic tale attracted worldwide attention.
Iain Smith reports.
Go to next video: Skye terrier dog walk 'to save breed'