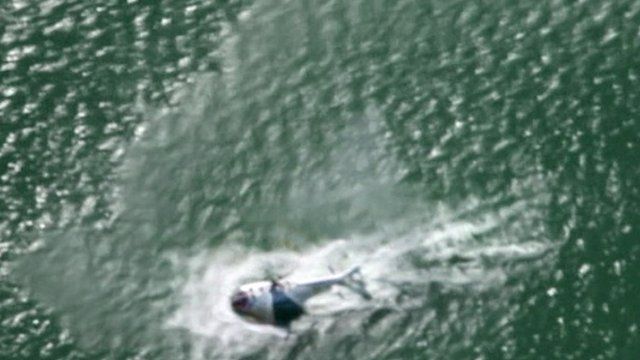 Video
New Zealand helicopter ditches in Auckland harbour
A pilot had to ditch his helicopter in the Auckland harbour, but managed to safely escape the aircraft along with his fellow crew member.
Peter Maloney was flying a carbon fibre helicopter designed and built by his company, when he observed a turbine warning light.
"I heard an audible warning and then I declared a mayday and made an emergency auto rotation," he said.
Crew member Nina Heatley said the landing was "amazingly smooth for an emergency landing".
The pair were rescued by the navy within minutes.
Mr Maloney said they had been flying over the water because they were still in their flight evaluation phase.
Go to next video: Rescue helicopter crashes at Rio beach