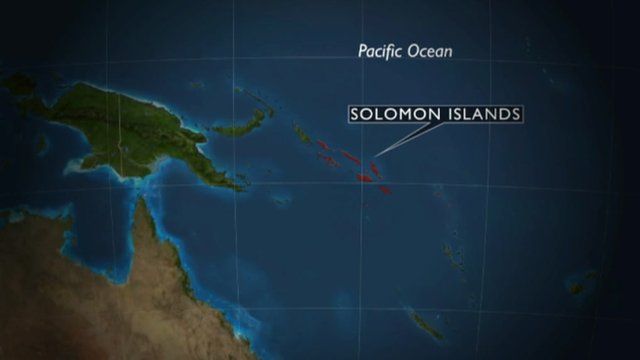 Video
Solomon Islands quake triggers tsunami
A tsunami has hit the eastern Solomon Islands after a powerful earthquake that briefly triggered tsunami warnings for several Pacific nations.
The magnitude 8.0 quake struck at 01:12 GMT near the Santa Cruz islands, part of the Solomon Islands nation, the US Geological Survey said.
Another wave, measuring 0.9m (3ft) also hit Lata in the far eastern Solomons - but all other tsunami warnings have been cancelled.
Reports suggest a number of homes had been damaged in the area, as Irene Scott, a reporter from Power FM on the Solomon Islands, explains.