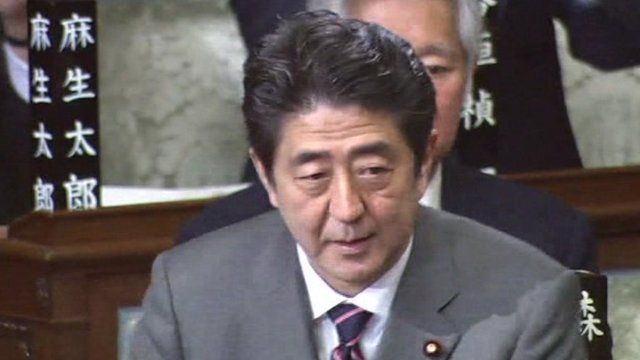 Video
Japan's Shinzo Abe unveils cabinet
Japan's new Prime Minister Shinzo Abe has unveiled his cabinet as he begins the task of economic revitalisation.
The cabinet was named shortly after parliament voted for Mr Abe as PM, following his party's emphatic poll victory earlier this month.
The Liberal Democratic Party and its coalition partner have a two-thirds majority in the lower house.
Mr Abe, who was also PM in 2006-07, has pledged to fight deflation and take a tough line with China.