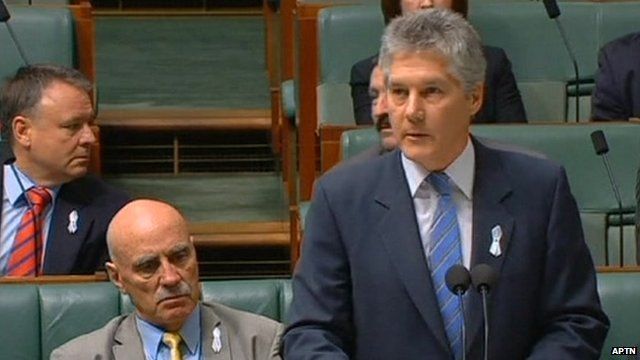 Video
Australian government apologises to military abuse victims
The Australian government has apologised to men and women who were abused while serving in the country's armed forces.
At least 1,000 people have come forward in recent months with allegations of abuse, some going back as far as the 1950s.
Defence Minister Stephen Smith said an inquiry will investigate hundreds of allegations over six decades.
Mr Smith said those serving in the armed forces "deserve to be treated with the highest levels of admiration and respect".