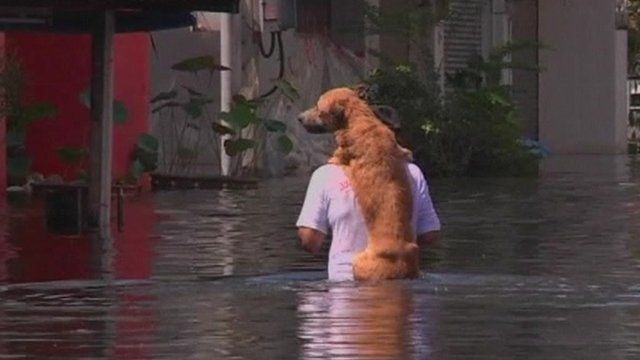 Video
Bangkok residents flee homes as floodwaters rise
More residents in the outer suburbs of the Thai capital Bangkok have fled their homes because of rising floodwaters.
Many parts of central Thailand are still under water.
In the east of the city residents demanded the opening of a sluice gate to let water out of their flooded neighbourhood. However, city officials warn that such a release could inundate parts of the city which are still dry.
Rachel Harvey reports from Bangkok
Go to next video: Delivering aid in flood-hit Thailand