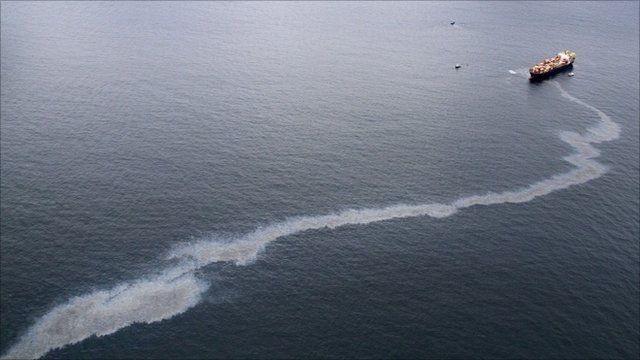 Video
Oil from ship off coast of New Zealand reaches shore
Bad weather in New Zealand has hampered attempts to pump oil off a ship stranded near a popular tourist spot on the island's north coast.
Fist-sized balls of oil have been found on one of the area's main beaches, Mount Maunganui, which is popular with surfers.
A public health warning has been issued urging people to stay away.
The BBC's Duncan Kennedy reports.
Go to next video: NZ oil leak sparks salvage operation