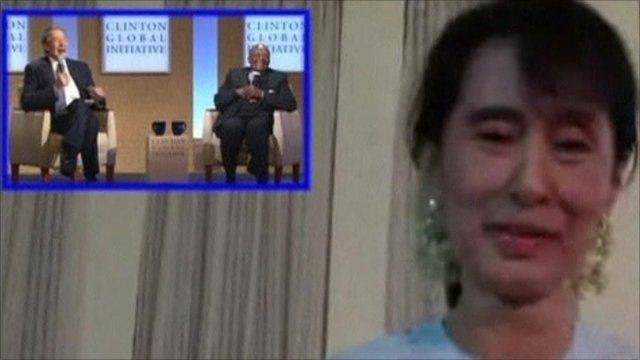 Video
Aung San Suu Kyi upbeat over Burma's future
Burmese pro-democracy leader Aung San Suu Kyi has said that she hopes there will be "signs of real change very soon" in her country.
Speaking via video link to the Clinton Global Initiative forum, she said that recent uprisings in the Arab world bore similarities to the struggle for freedom in Burma.
During the conversation she also shared a joke with South African campaigner Archbishop Desmond Tutu, after he said he would like to visit to see her inaugurated as the head of government.
Go to next video: Aung San Suu Kyi travels to Bago