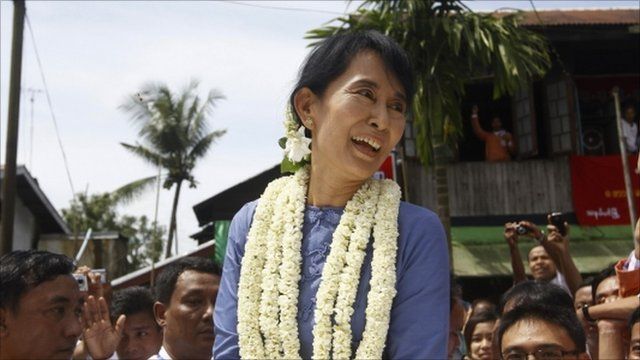 Video
Aung San Suu Kyi makes political trip outside Rangoon
Burmese pro-democracy leader Aung San Suu Kyi has made her first political trip outside Rangoon since her release from house arrest last November.
She called for national unity as she visited Bago, about 80km (50 miles) north of Burma's main city.
Crowds of supporters gathered in Bago to catch a glimpse of a woman held for years under house arrest.
The BBC's Rachel Harvey reports.