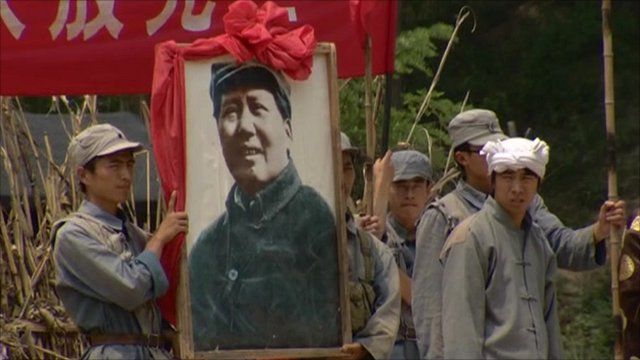 Video
China marks 90 years of Communism
The Chinese Communist Party is celebrating its 90th anniversary - nowhere more so than Yan'an, the birthplace of the revolution.
The small, remote city in Shaanxi province is where Mao Zedong's Red Army had their base of operations during the civil war. Tourists now flock to the area to learn about the party's history and pledge their allegiance.
Michael Bristow reports.
Go to next video: Museum showcases 90 years of communism