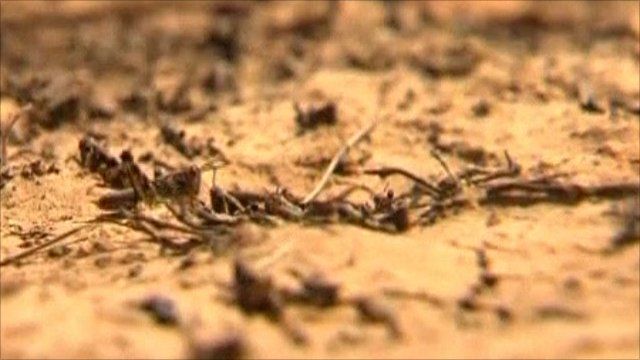 Video
Locust plague attacks crops in New South Wales
New South Wales is experiencing its worst locust plague on over 30 years, dashing hopes for a bumper crop.
After years of battling drought, Australian farmers had been hoping for the best crop in decades.
But rains over the winter months created the perfect conditions for locusts to lay eggs, as Sam Naz reports.