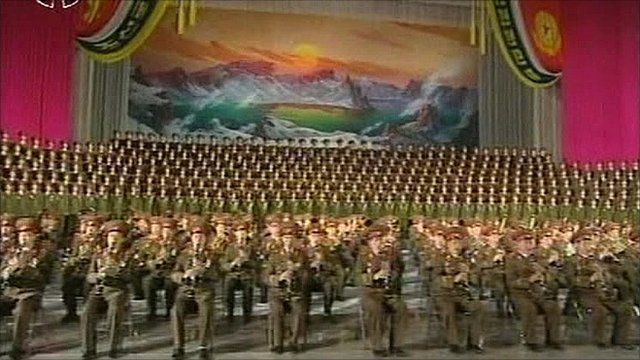 Video
North Korean leader's son 'promoted'
Reports from North Korea say the ruling Workers' Party conference, the biggest such meeting in 30 years, has opened.
It comes after state television revealed that North Korean leader Kim Jong-il's son, Kim Jong-un, has been appointed general amid rumours that he is being anointed as successor.
The state-run Korean Central News Agency announced that Kim Jong-il's sister, Kyong-hui, has also been named a general.
The BBC's John Sudworth says observers believe that Kim Jong-il's youngest son Kim Jong-un is seen as most likely to succeed his father, despite a lack of military experience.