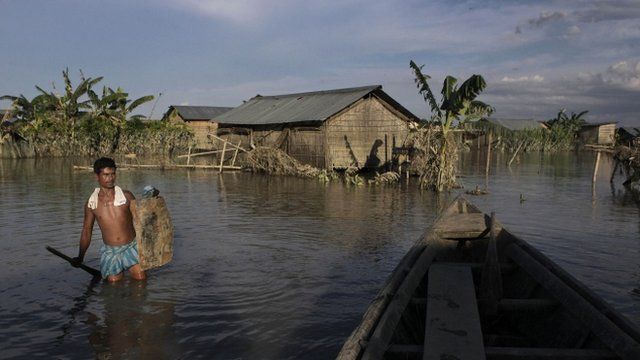 Video
More than 70 die after flooding in north east India
India's Prime Minister Manmohan Singh has promised millions of dollars in aid to victims of almost unprecedented flooding in the north eastern state of Assam.
He was there with the head of the ruling Congress party, Sonia Gandhi, to see the worst flooding in 15 years.
1m people have been forced from their homes. More than 70 people have died.
Neighbouring Bangladesh is also ravaged by flood waters.
The BBC's Natalia Antelava reports from Delhi.