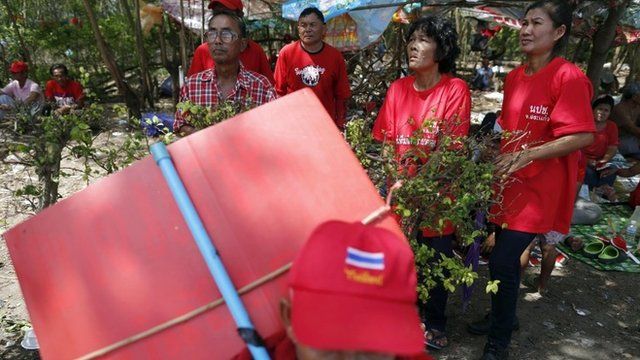 Video
Red-shirt towns 'fearful and silent'
The BBC's Jonathan Head visits the red-shirt stronghold of Udon Thani in Thailand to find out how supporters of the former government have dealt with last month's coup.
Following last month's coup, the military authorities in Thailand have continued to suppress any resistance to their rule.
Most of the former government ministers and leaders of the red-shirt movement that supported them, were detained and have signed agreements that they will abandon all political activity.
But what has happened to the thousands of ordinary red-shirt followers in north and north-eastern Thailand?
Jonathan Head visited the province of Udon Thani to find out how they are dealing with the military takeover.
09 Jun

From the section

Asia