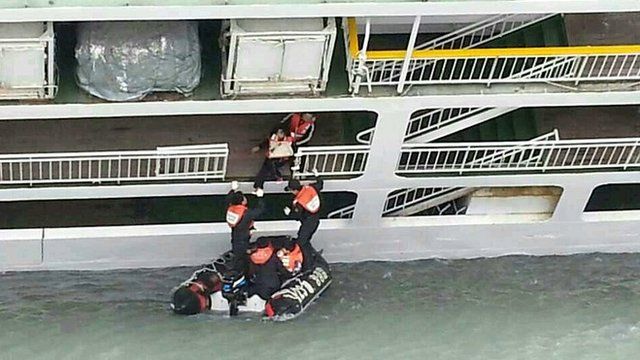 Video
S Korea ferry: Transcript shows confusion over evacuation
A recording has emerged of the frantic, final communications of the crew of a ferry, as it began to list and sink off the coast of South Korea.
The radio transmissions detail the captain's hesitation over ordering an evacuation.
More bodies have been recovered from the wreck but 244 people - mostly teenagers - are missing.
Lucy Williamson reports from Ansan - the home city of most of the missing teenagers.
Go to next video: Ferry father 'wish I told her to jump'