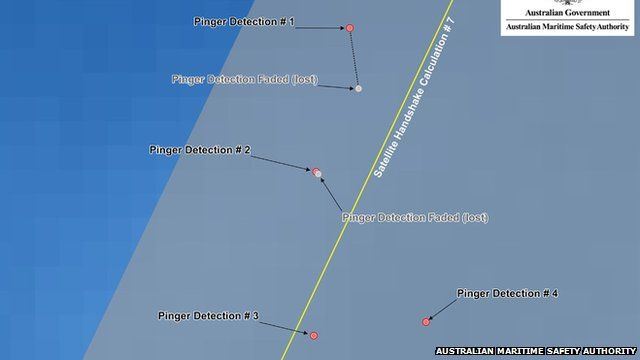 Video
Missing Malaysia Airlines plane: Fresh signals in MH370 search
An Australian ship searching for missing Malaysian Airlines flight MH370 has detected two more signals believed to be from the plane's flight recorder, authorities have revealed.
The Ocean Shield monitored two signals on Tuesday - one for more than five minutes and a second for around seven minutes.
Air Chief Marshal Angus Houston, head of the Joint Agency Co-ordination Centre, said search teams were not yet at a stage to deploy the submersible device to look for the plane's "black box" but that the new signals had allowed teams to narrow the search area.
Go to next video: Hopes rise in 'black box' search