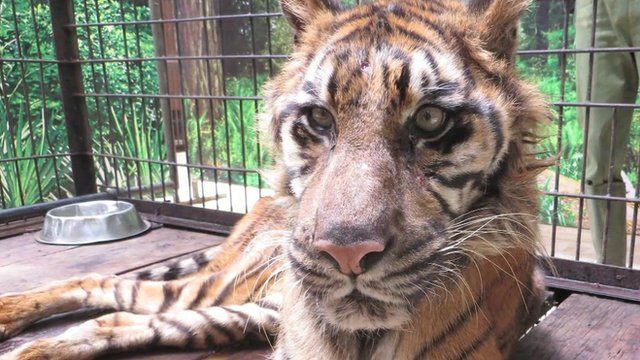 Video
Surabaya zoo: Can Indonesia turn round 'zoo of death'?
Indonesia's Surabaya zoo - once the pride of the nation for having more species than others in the region - has come under attack for a series of animal deaths and other scandalous conditions.
An endangered komodo dragon and a pregnant barking deer are among the animals recently found dead in the facility. Others are kept in cramped conditions or are chained up.
The city government, which owns the zoo, is now promising change, saying it will run the zoo with international standard of care.
Alice Budisatrijo reports.
Go to next video: Zoo rehearses quake gorilla escape