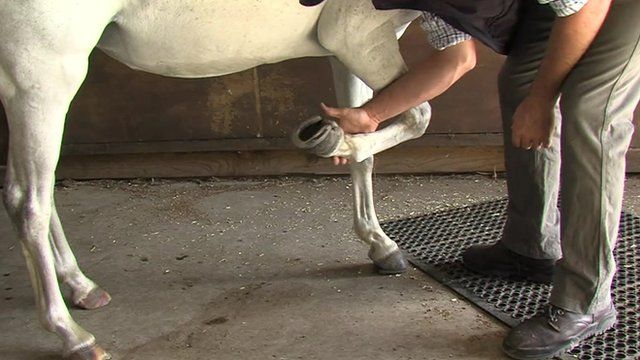 Video
Australian scientists give show pony new lease of life
Scientists with Australia's Commonwealth Scientific and Industrial Research Organisation (CSIRO) have given beloved show pony Holly a new lease of life with a set of custom-made, 3D-printed, titanium horseshoes.
After seeing the technology used on racehorses, Dr Luke Wells-Smith, an equine podiatry veterinarian, saw potential in using custom horseshoes printed with a strong material, to treat debilitating conditions like laminitis, which affects some of the horses he works with and can cause lameness in the animals.
One month after fitting Holly with her new shoes, Dr Wells-Smith called in to see how she was doing.
Video journalist: Katie Beck
Go to next video: Print your own bionic hand