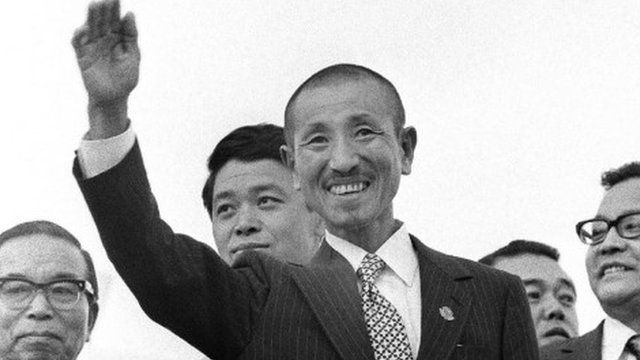 Video
WW2 soldier Onoda, who hid in jungle until 1974, dies
A Japanese soldier who refused to surrender after the end of World War Two and lived in the jungle for 29 years has died in Tokyo, aged 91.
Hiroo Onoda remained on duty on Lubang Island near Luzon in the Philippines until 1974 because he did not believe that the war had ended
Still wearing his uniform, Lieutenant Hiroo Onoda was eventually persuaded to leave the Philippines by his former commanding officer.
He was welcomed back to Japan as a hero.
David Eades reports.
Go to next video: Japan soldier 'never regretted anything'