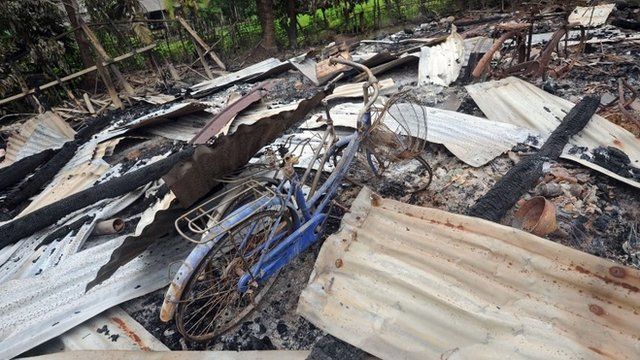 Video
Burma clashes: Five killed as Thein Sein visits
At least five people have been killed during a third day of sectarian clashes in Burma, which is also known as Myanmar.
The bodies of four men were found near the town of Thandwe in the state of Rakhine. A 94-year-old woman was confirmed killed earlier in the day.
The deaths come as President Thein Sein visits Rakhine.
The BBC's Jonathan Head has been following the story from Singapore.
Go to next video: Rent rises displace Burma's poor