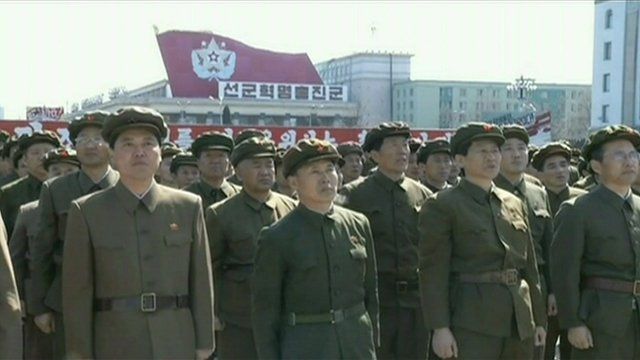 Video
Diplomatic deadlock on Korean peninsula
Last month's tensions between North Korea and the US now appear to have settled into a diplomatic deadlock.
And with North Korea firing short-range rockets off its eastern coast this week, the prospect of formal talks on the Korean peninsula still seems some way off.
Officials from the US, and around the region, have been travelling between capitals to try and find a way to break the stalemate, but so far they appear to have made little progress.
Lucy Williamson reports from Seoul.
Go to next video: N Korea 'more isolated than ever'