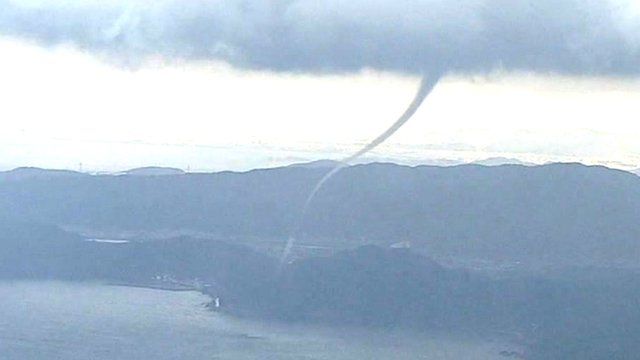 Video
Japan waterspout in Wakayama Prefecture filmed from air
Rare aerial footage from Japanese broadcaster Fuji TV has captured a large waterspout over the ocean in Wakayama Prefecture.
The waterspout lasted for about 10 minutes, but never became a tornado, disintegrating before touching land.
Further footage on Wednesday captured a funnel cloud in Ishikawa Prefecture, after a hail storm and lightning hit the town.
14 Nov 2012

From the section

Asia