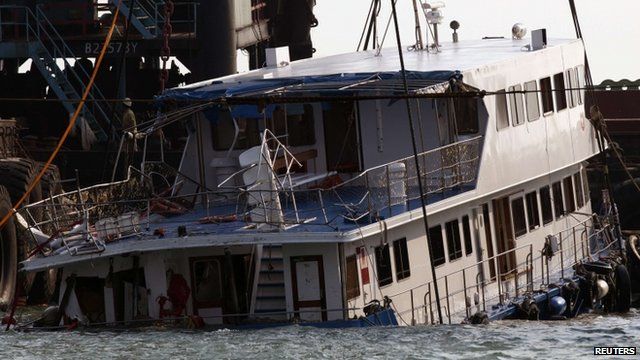 Video
Arrests over Hong Kong ferry collision
Six crew members are arrested on suspicion of endangering lives at sea after two boats collided in the waters off Hong Kong, leaving 37 people dead.
One of the boats was carrying more than 120 people to a fireworks display when it half-sank following the collision near Lamma Island.
The government has confirmed that 37 people died - 32 adults and five children. More than 100 people were injured. The number of people missing is unknown.
Richard Galpin reports.