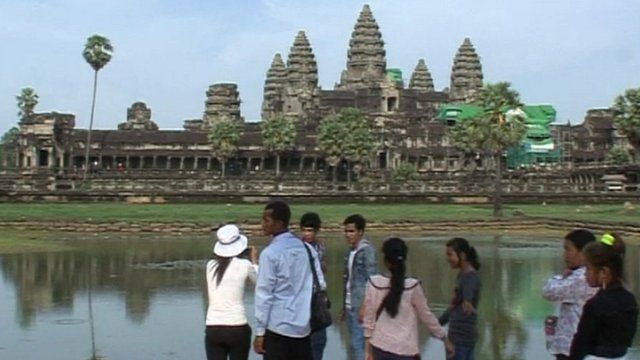 Video
Angkor Wat: Fears over increase in visitor numbers
The temples of Angkor have stood for a thousand years, surviving wars and periods of obscurity when they were hidden by the jungle.
Now, as Cambodia enjoys a sustained period of peace and relative prosperity, Angkor Wat has become the symbol of the country - but it is now in danger of being loved too much.
The main sites now buzz with tour groups throughout the day - but experts believe that the increase in visitor numbers could put the site in danger.
Guy De Launey went along to find out more.