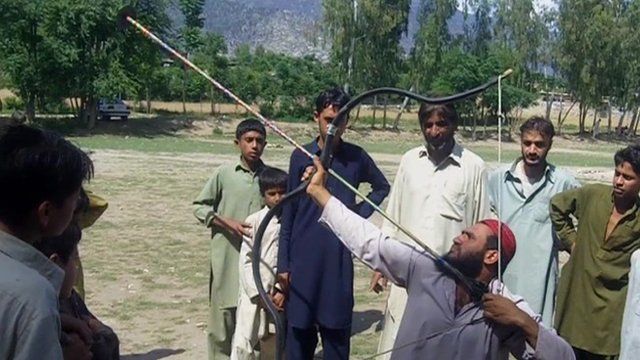 Video
Archery remains a popular sport in Pakistan
Cricket may be the first sport that comes to mind when thinking of Pakistan, but archery has enjoyed popularity in the Khyber Pukhtunkhwa province for many centuries.
But archers and fans in the country are eager to have official recognition given to the sport so that there can be competitions on a national level.
Mehvish Hussain reports.
Video produced by BBC Urdu's Anwar Shah.
Go to next video: Sport of horseback archery revived