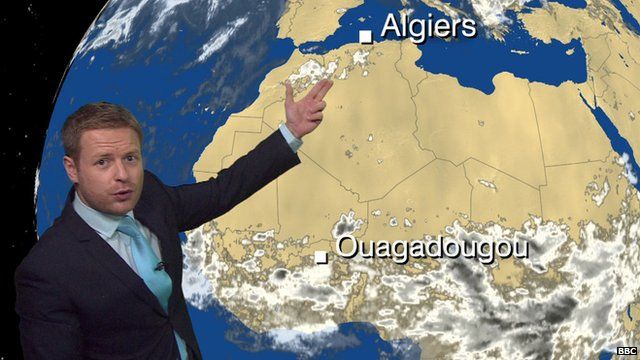 Video
Thunderstorms in area where Air Algerie plane crashed
BBC Weather's Tomasz Schafernaker says there were thunderstorms in the area where Air Algerie flight AH5017 was flying before it crashed on Thursday.
Although the cause of the crash is still being investigated, the French authorities say it is likely the passenger plane - which had 116 people on board - came down due to bad weather. Pilots reported severe storms before air traffic controllers lost contact.
Tomasz Schafernaker looks at the weather along the route the plane was following.
Go to next video: Video shows Algeria plane crash site