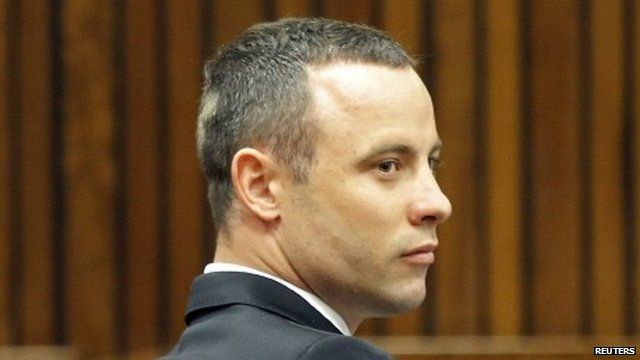 Video
Oscar Pistorius trial - 12 May - in 60 seconds
South African Olympic athlete Oscar Pistorius has had an anxiety disorder since childhood and was "anxious" about violent crime, a court in Pretoria has heard.
Psychiatrist Merryll Vorster also said Mr Pistorius had developed a depressive disorder since he shot dead his girlfriend Reeva Steenkamp on 14 February last year.
The prosecution responded by suggesting he should undergo mental observation if this was the case.
Mr Pistorius denies intentionally killing Ms Steenkamp. He says he accidentally shot her through the toilet door in a state of panic, mistaking the 29-year-old model and law graduate for an intruder.
Watch key moments of the trial from 12 May 2014.
Go to next video: Pistorius trial day 28 - in 60 seconds