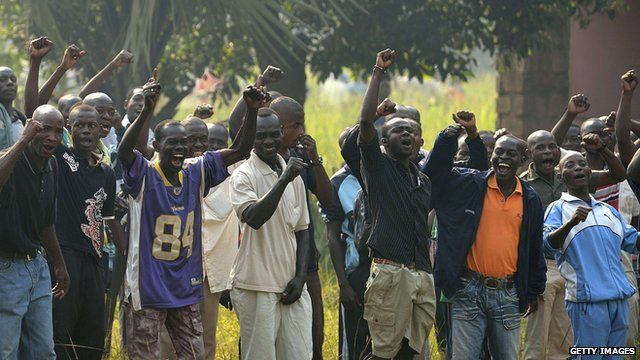 Video
CAR chaos 'not over' says former ambassador
A former US ambassador to the Central African Republic has disputed claims that violence in the country is over.
The CAR interim president, Alexandre-Ferdinand Nguende, declared that the period of anarchy in the country has ended.
However Robert Gribbin, CAR ambassador from 1992-1995, told BBC Radio 5 live's Up All Night: "There's violence still, there's a lot of passion out there, but they have an opportunity now... in which they can move ahead."
Around 20% of the country's 4.6 million population have fled their homes because of the conflict.
Go to next video: Rivals 'embrace' in CAR truce hopes