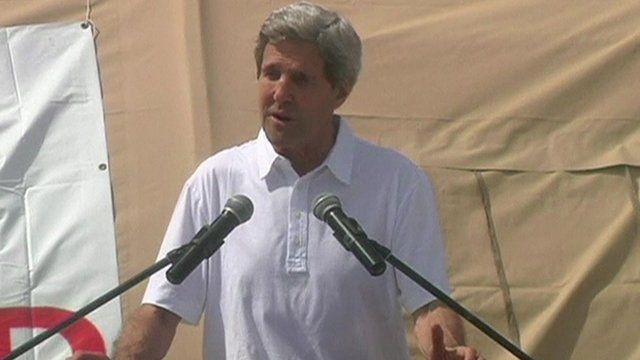 Video
Kerry 'Peaceful and democratic' solution for South Sudan
The US Secretary of State, John Kerry, has called for political differences in South Sudan to be resolved "by peaceful and democratic means" rather than violence.
His comments come as UN diplomats in the country said they had been told by sources that hundreds of people are believed to have died in clashes between rival South Sudan army factions.
Speaking on a visit to the Philippines, Mr Kerry said that South Sudan's government should "respect the rule of law".
Go to next video: South Sudan unrest - in 60 seconds