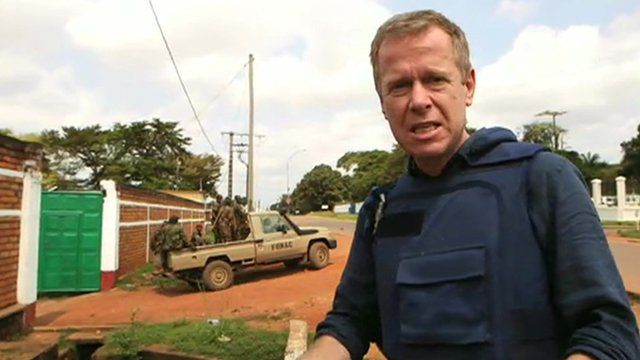 Video
'Loyalists' attack CAR capital Bangui
At least 16 people have been killed during fighting in the capital of the Central African Republic (CAR), Bangui.
The city has reportedly been attacked by supporters of President Francois Bozize, who was ousted by rebels in March, plunging the country into chaos.
It comes hours before the UN Security Council is due to vote on French troops joining an African peacekeeping force.
The BBC's Africa correspondent Andrew Harding reports from Bangui.
Go to next video: Abandoned and burnt villages in CAR